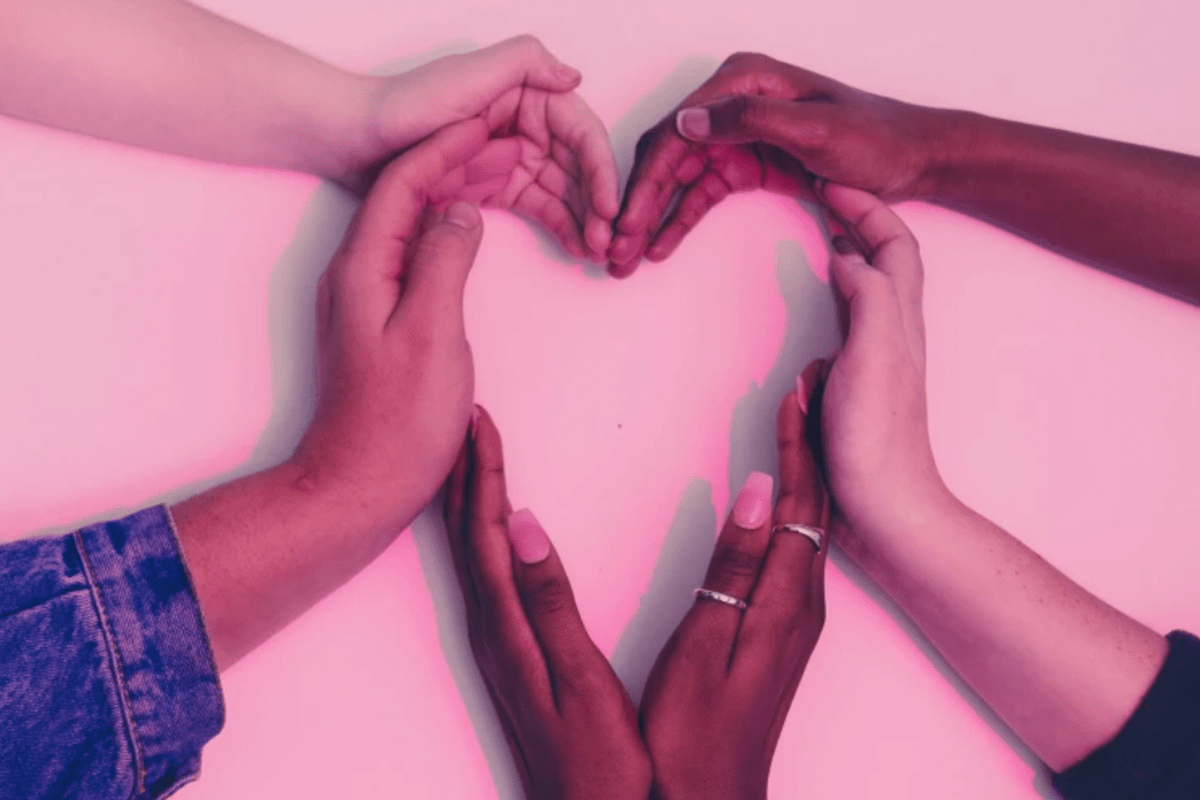 12 Feb

Building a Workplace Culture You Love

Raise your hand if workplace culture doesn't spring to mind when you think of love. Well, it should.

By some estimates, the average American spends 90,000 hours, or about one-third, of their life at work. In some cases, this means people spend more time at work than with the people they love and much more time than they spend engaged in leisure activities they love.

But what does love even mean in a workplace context? It's not uncommon to hear someone say they love their job, but how often does that mean they love their workplace culture? In fact, many people struggle with being in a job or industry they love but a work environment they hate. Or, their workplace culture doesn't allow them to do their best work and show up in a way that feels authentic.

One way to think about love when it comes to workplace culture is what's defined as companionate love, which is less intense than romantic love and is based on warmth, affection, and connection. If you're coming from a place of generosity and caring then building a culture of love will come naturally and easily.

Senior executives in particular have a unique opportunity to lead the way. At worst, far too many employees are operating in work cultures that are toxic or somehow unsafe and unhealthy. At best, most employees consider their work culture fine or just OK. Leaders who aren't satisfied with their influence, or market share, or reputation being fine or just OK can set their organizations apart by building a workplace culture their employees love.
Embrace skepticism
Recognize that your employees, and even you, may start out questioning the value of a workplace culture built on love or understanding what that means. This is an opportunity for dialogue. You have to find out what your people want and use that as a road map to develop a culture that everyone can love. Solicit feedback and be prepared to act on it purposefully. Show that everyone is in this together. But remember, while sometimes meaningful change must come from the top this is not about you. It's about the people working for you. Put yourself in their shoes by reconnecting with and sharing what you love about your company culture.
Focus on what's important
There's no shortage of best places to work features that focus on employee perks from an indoor race track to company-subsidized scuba lessons. But building a workplace culture your employees love is not about ping pong tables and free food. In some instances, eye-catching perks can paper over an unwillingness to provide more meaningful benefits. With four generations in most workplaces, the key is to focus on fundamentals instead of gimmicks that may appeal to some groups but leave others rolling their eyes or deciding this isn't a welcoming culture for them.
You want to ensure that the culture is experienced the same way across the company. Love can't flourish without trust, and as a recent survey pointed out, business is one of the institutions that is not seen as both competent and ethical. This has practical implications for your bottom line no matter what your area of business. The Wall Street Journal notes that as employees take a more activist stance, they're increasingly comfortable making criticisms of their CEOs public.
Keep an open mind
Shakespeare said it best: "the course of true love never did run smooth." Don't expect it will be a quick or straightforward process to build a workplace culture founded on love. You'll be creating or recreating something that may never have been tried before in an intentional way. In some cases, you may be able to add on to things that are already going well. But in others, you need to be willing to take a hard look, recognize what's not working, and start over. Everyone may need to get comfortable with being a little uncomfortable, initially, with this new way of thinking.
One pet peeve I have about holidays—like Valentine's Day—is that everyone makes a big deal about that particular day. But really, shouldn't we be showing people we love that we love them every day? The same is true for building and sustaining a meaningful culture.
Shaara Roman is founder and managing director of The Silverene Group, a culture consultancy that helps companies align their people programs with business goals.