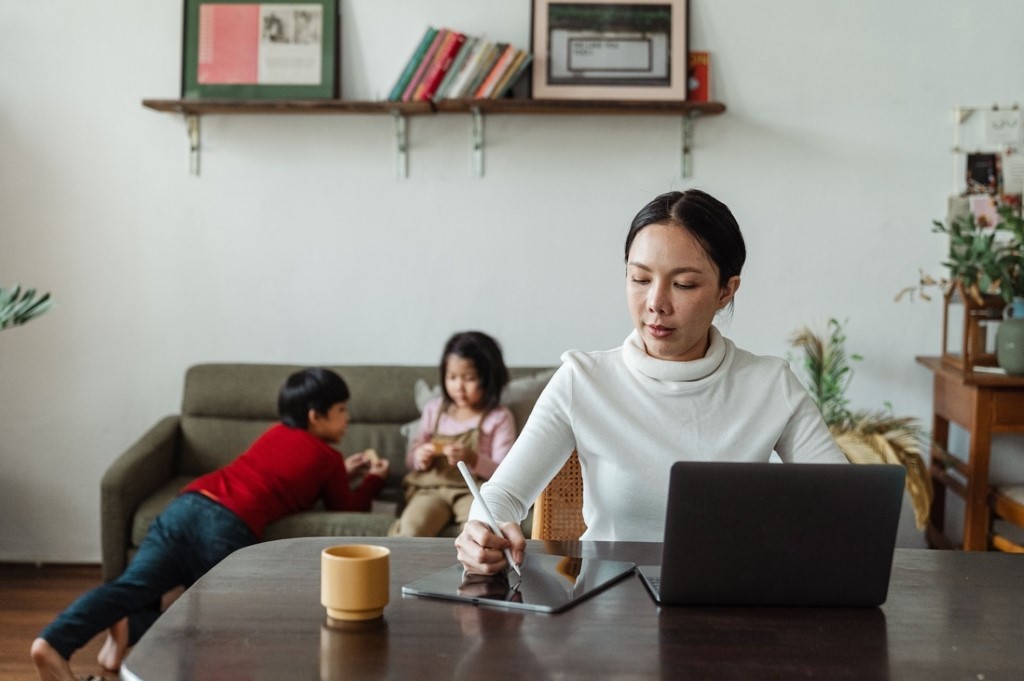 18 Feb

Maintaining Connections in the Dawn of the Hybrid Workspace

We all know that communication is key in any work environment, but this is truer now than ever. Since opportunities for communication are more limited by the still widespread lack of face-to-face interaction, we must now make more of an effort to create those opportunities.

Poor communication can lead to frustration, lowered productivity, and loss of profit.

Intentional and frequent communication is made easy by today's technology, so don't be shy to utilize the many platforms available for even seemingly insignificant exchanges. Of course, don't go wasting people's time, but also don't go sitting on questions, comments, or updates. Poor communication can lead to frustration, lowered productivity, and loss of profit. Since "more than 80 percent of employees indicated miscommunication occurred in their organization," it's vital to be clear and intentional about all exchanges. This keeps team members on the same page about what's going on and minimizes opportunities for dysconnectivity.

Staying connected also relies heavily on active listening. Communication is a two-way street, and if one person is not hearing the other then it becomes a losing battle for all. Personal connections can't be maintained unless both sides are being expressed and understood. While this may seem like common sense, miscommunication is so prevalent that it's worth refocusing our attention on the basics.

Creating opportunities for communication shouldn't be all business, it should also be fun! There are countless ways for a team to have fun virtual bonding without taking too much of anyone's time. Virtual happy hour is always a big hit, but it can also be nice to switch it up with games like trivia, book club, or even movie night via Netflix Party.

Thankfully, the pandemic and the subsequent shift to remote came at a time of technological preparedness. Zoom is undoubtedly the most popular platform to take off this past year, and rightfully so. Zoom meetings allow team members to get in some much-needed facetime, so it's best to establish a video-mandatory policy to ensure full engagement. Slack is another great tool for efficient internal communications. Thanks to real-time messaging, miscommunication is less likely and exchanges can be more casual, thus establishing a more friendly style of interaction (much like texting). Asana is great for managing projects and staying up to date with what tasks need to get done, by whom and by when. Two other favorites are the CliftonStrengths and the Predictive Index, which allow team members to better understand each other, build teams with complimentary attributes, and therefore better get along.  

People connect with an authentic message, coming from a real person.

Beyond connecting internally, it's important to maintain personal connections with your brand's audience too. This can be done by maintaining a professional blog, and sending out engaging emails, and posting regularly on social media. Being the face of your brand is essential to establish credibility and trustworthiness. This doesn't have to be limited to just the CEO – others within the team can and should maintain personal connections with the brand as well. People connect with an authentic message, coming from a real person, so don't be afraid to post videos discussing your organization's purpose and happenings on social channels. When an organization engages with its audience in a meaningful way, that following grows and becomes more valuable.

As the world begins to emerge from the strange times sparked by the global pandemic, digital connectivity will continue to be our saving grace. In the wise words of Aristotle, "man is by nature a social animal" and therefore will suffer when those social bonds are under attack. Luckily mankind is also resourceful and technologically advanced, so we've been able to stay together, apart. Instead of "going back" to how things were, we will move forward with the lessons we've learned and continue to build on our collective ingenuity. Next month we'll take a look at how that ingenuity has manifested itself in the continued transition towards digitalization of all things, so be sure to check back in a few weeks.

Shaara Roman is founder and CEO of The Silverene Group, a culture consultancy that helps companies align their people programs with business goals.