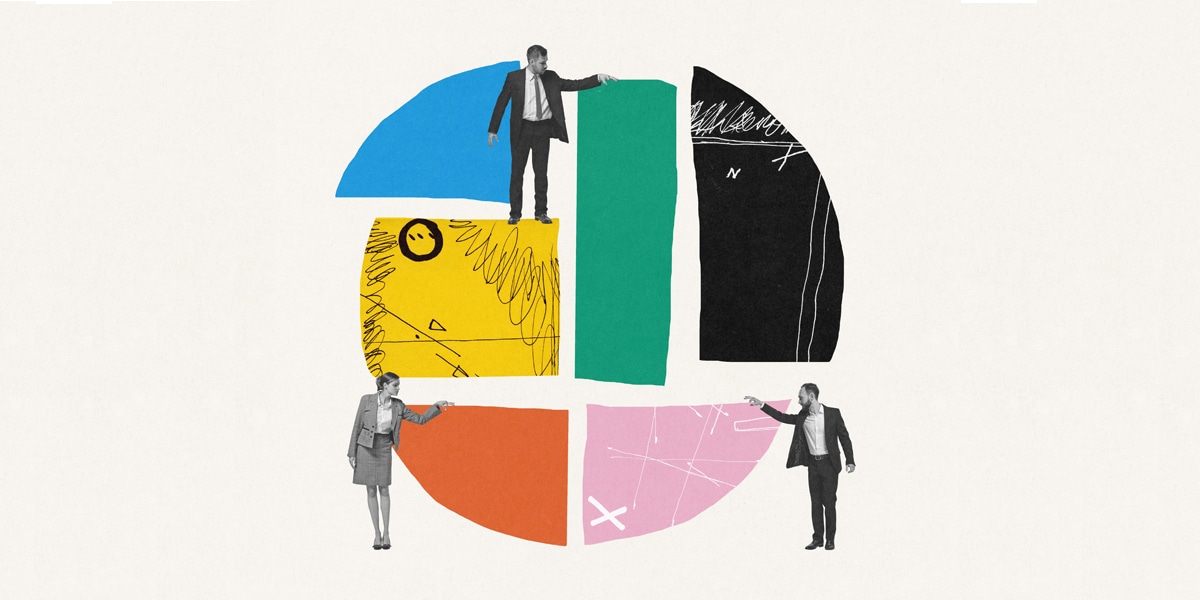 30 Mar

Making the Case for HR Initiatives During Lean Times

*This article was originally published on lattice.com and features Shaara Roman's Expert Commentary*

When purse strings are tight, People program budgets can be the first ones cut. It's easy to identify the business impact of sales or marketing budget allocations, but doing so with People strategy expenditures isn't always as clear. While HR has made progress in claiming a spot as a strategic business unit, People programs can still be seen as superfluous when decision-makers tighten budgets.

As a Human Resources professional, you know that — on the contrary — an economic downturn imparts even more significance to HR initiatives. When faced with hiring freezes and layoffs, retaining talent and leveling up performance have a greater effect on the bottom line, which means you need a budget to support these initiatives.

Yet a paradox exists within the organization when it comes to budget requests and approvals. The initiatives that already drive success toward company goals are most likely to be approved, but initiatives need budgeting before they can drive success on company goals.
The key to overcoming this gap is a three-point approach to making HR initiatives requests: build a value case, negotiate buy-in from stakeholders, and mobilize support from executives.
HR professionals who are concerned about the future of line items on their budgets can implement the steps outlined here for a greater chance of HR initiative approval during lean times.
1. Building the Value Case
Executives have people appealing to them for budget requests all the time, and it's their job, especially during an economic downturn, to scrutinize these requests.
You can make their decision-making easier by presenting a strong value case on how this program will bring the organization closer to its goals or improve outcomes. "Being strategic and able to see the bigger picture is extremely important during lean times," said Sunaina Lobo, CHRO of fintech company Marqeta. "We must demonstrate how an initiative we're trying to get a budget for fits into the larger organization's goals and planning," she added.
"With a value case built around action, outcome, and impact, HR tells a well-defined story about how the investment will serve the company."
There are typically three levels you can speak to when making budget requests: action, outcome, and impact. For example, an action might be investing in career development. The outcome of that investment could be better retention, and the impact could be the company performing at a higher level. The most powerful approach to get executives to say yes is to connect the three.
By linking the action you're trying to accomplish to the outcome the action will have and to the impact on the organization, leadership can more easily justify the investment. "Lead with data but also tie your budget requests to company goals and values," said Emily Goodson, workplace culture advisor and consultant.
Let's say you want to invest in performance management technology. Your engagement survey results suggest that a lack of clarity around goals and expectations is a top reason team members consider leaving the company, so you know investments here will improve retention.
At the same time, you know the organization has placed a renewed emphasis on productivity during this economic downturn. As you build your value case, speak to how retention positively influences productivity and efficiency and ultimately drives organizational success.
With a value case built around action, outcome, and impact, HR tells a well-defined story about how the investment will serve the company.
Value Case Best Practices
Many HR initiative budget requests will be aligned with performance, retention, or culture. To narrow your scope of focus in crafting a strong value case, first reflect on how performance, retention, and culture advance the organization, and consider the metrics that indicate successful initiatives across the three. For example:
Performance: Talk of performance is really talk of productivity. During lean times, companies need to be able to do more with less workforce. Since productivity makes a company operate more efficiently, and performance is linked to productivity, budget requests that focus on performance will appeal to executives concerned about efficiency and quality.
Retention: Retention equals momentum. The better your retention as an organization, the more institutional knowledge you'll build. Institutional knowledge reduces learning, hiring, and onboarding costs. "A robust retention strategy is like an insurance policy for companies during times of downturn. It makes the entire organization stronger as a whole," Lobo said.
Culture: Strong cultures make for more resilient organizations. Culture drives dedication to the company and ultimately can give you an extra competitive edge. Look at metrics like process adherence, cross-functional collaboration, and overall adoption of company-wide initiatives as you build your value case around culture.
When it comes to data, use a combination of internal and external data to build your case. "It's essential to use data to tell stories when making your case," said Shaara Roman, author of The Conscious Workplace and founder and CEO of The Silverene Group, a culture consulting firm.
Internal data will come from engagement surveys, pulse surveys, performance appraisals, and other metrics People teams have tracked to demonstrate return on investment (ROI). "ROI data is hugely impactful. HR teams want to illustrate the outcomes that were actually obtained from the budget initiatives they're driving," Goodson said.
Internal data can also be generated by some simple calculations. For example, if you've been conducting engagement surveys manually and want to implement software to automate the process, calculate the number of hours an HR team member would spend on the task and multiply by their hourly wage. A lot of the time, the expense reduction that automation brings pays for the software.
External data can be found through reputable sources such as Forrester, Harvard Business Review, MIT Sloan, McKinsey & Company, and Gartner, among others.
For example, a strong piece of external data for a budget request for performance management software could be this:
Research by Forrester found companies that implemented People engagement platform Lattice saw attrition rates drop by nearly 40%, thanks to an increase in employee engagement. They attributed the bump in employee engagement to performance capabilities of the platform, most notably OKRs and 1:1s.
Demonstrating how an initiative will provide cost savings, improve business outcomes, boost retention, or help keep the company competitive, and thenconnecting that to organizational impact through internal and external data is a surefire strategy.
2. Negotiating Stakeholder Buy-in
After you've built a strong value case, work with stakeholders to strengthen your case, gain buy-in, and build shared definitions of success.
Secure buy-in across the organization.
First, go to your most trusted stakeholders and socialize the idea. "Find the folks who are onboard with your idea and have them help you make the case," Roman said. These individuals will be able to help you spot holes in your value case, refine your messaging, and float ideas on who else may be able to support your cause.
Next, reach out to those most affected by the issue you're trying to solve and speak with them. Say the organization wants to increase sales but is on a hiring freeze. With no new employees coming in the door, the sales team will need to perform better, which means they'll need additional training. Reach out to the chief revenue officer (CRO), make your pitch, and secure their approval. "It's really important for you as an HR professional to have internal champions on your side," Goodson said.
Finally, speak to the people who will be in the room with you while you're making the case. "The last thing you want to do when pitching a new budget request is to go into a meeting not knowing what others think of the idea," said Roman. Doing so could derail your strategy if people begin to speak out against it, she added. Yet if you can get them on your side, "They'll underscore your idea in the moment where it really counts," Roman explained.
Create shared definitions of success.
Align on the metrics that would indicate success for this initiative as you're socializing the idea with stakeholders. This step is essential because success may look different for everyone. Define what you'll measure, what the timeline looks like, and what you need to deliver to have an impact.
Leverage these talking points alongside the value case.
"People strategy right will help us win in the long term." According to a 2015 article in Harvard Business Review (HBR), stronger work culture leads to better outcomes among customer-facing teams, higher quality of work, and a stronger motivation to complete tasks. According to McKinsey & Company, companies with strong cultures deliver up to three times higher value to shareholders.

"If our competition beats us on people, we will lose in the long run." Top companies are already reinventing the ways they think about People-oriented factors in order to get ahead and drive innovation, according to McKinsey & Company. McKinsey & Company has also found that companies that have identified their top performers and frequently relocate them to strategic projects tend to drive 2.2 times more returns to shareholders than companies that do not.

"There is no better time to lead with People strategy." According to a 2010 article in HBR, companies that focus on long-term investment in innovation during a recession are the ones most likely to beat their competition, compared to companies that focus solely on reducing operating budgets.
Maintain open lines of communication.
Develop a plan for keeping these stakeholders involved or asking them to contribute further. A follow-up email cadence with regular updates may be sufficient for less involved stakeholders, while pulling others into face-to-face meetings with leadership may be appropriate.

"Talking to other stakeholders, gathering feedback, and being prepared for questions about how this new initiative will affect other departments and workflows is paramount to building a stronger business case and getting approval from leadership," Lobo said.
3. Mobilizing Executive Support
Once you've secured buy-in from valued stakeholders and coworkers across the company, you'll need to get executives on your side and in agreement with the strategic objectives you're aiming for. Before making your pitch, consider that you may need to ask for more than a simple signoff on budget approval. People programs require authentic leadership buy-in and a commitment to nimble change management for adoption in the short term and success in the long term.
Before seeking executive approval, reflect on the kind of support and level of involvement you'll need from leadership.
Framework for Determining Needed Executive Support
Change within a company generally moves in one of two directions: top-down or bottom-up.
Bottom-up change works well with technology or process-oriented changes, like implementing an individual contributor engagement survey or onboarding new project management technology. In this case, an email from leadership reminding employees to participate in the survey or adopt the new technology is a helpful nudge, but further executive involvement usually isn't necessary.
With HR initiatives that involve cultural shifts or request vulnerability in the work environment, a top-down approach with leadership driving the change is more effective. For example, if you'd like to implement a culture of feedback and praise, leadership buy-in and role modeling are vital to encourage team members to authentically partake.
It's important to be explicit about the kind of support you'll need while making your request for approval, so everyone is on the same page from the beginning.
— 

Human Resources has historically had to fight for its budget. With an economic downturn on the horizon, remember that you're already well-practiced in advocating for People operations funding. "Don't lose hope. While, yes, everyone's budgets are tighter now, a lot of HR professionals are used to making the case for their budget," Goodson said. Use the strategic plan outlined here to build your value case, negotiate buy-in, and mobilize support from decision-makers for a greater chance of success.