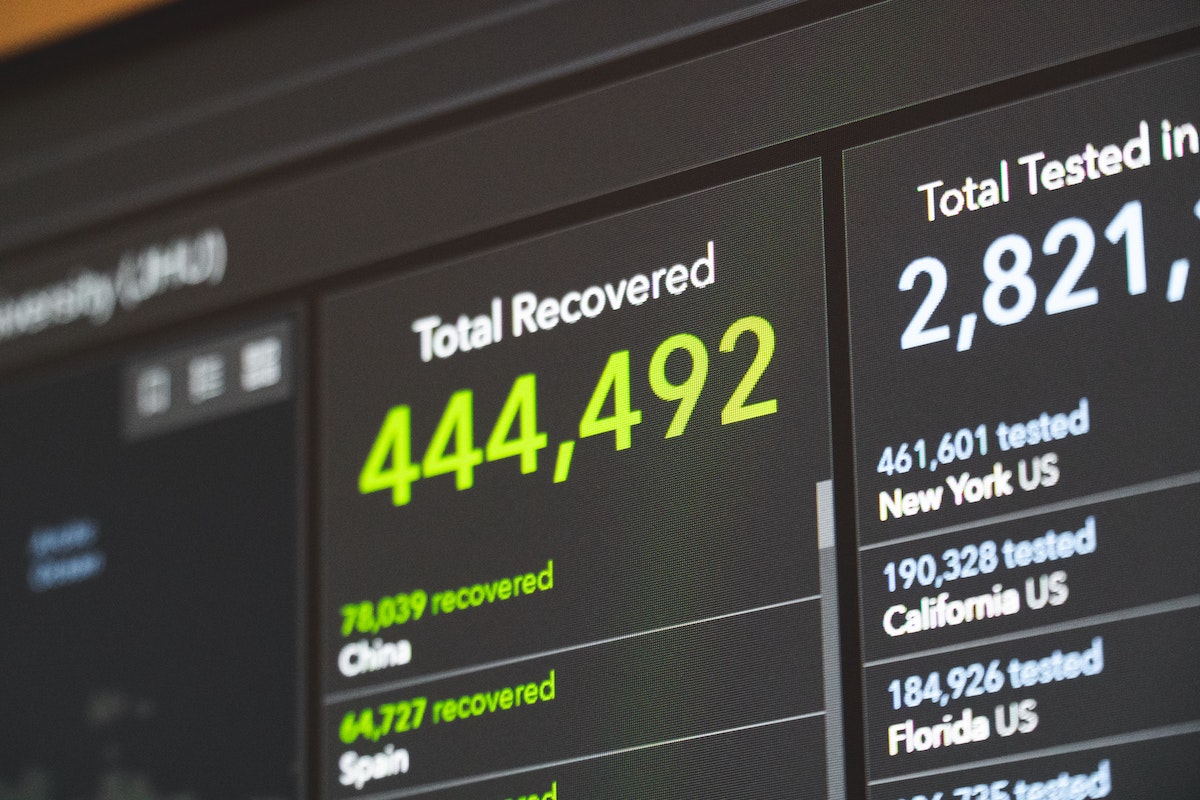 20 May

Recovery & Aftermath in the Wake of COVID-19

The economic effects of the COVID-19 crisis are becoming increasingly apparent. As a result of the novel coronavirus, around 30 million Americans have lost their jobs. With no definitive end in sight, some companies are focused on short-term survival, while others are already concerned with the long-term repercussions this pandemic will have on the global economy and on their businesses. With so much uncertainty, how can we begin to consider what the future might look like?  

We've all heard the adage, "history repeats itself," so we can look to the past for some clues. During the 2009 financial crisis, Ian Davis predicted that the financial crisis would shepherd in a new normal by creating tremendous opportunities for companies to innovate and disrupt the status quo. I was in my first head of HR role during that crisis, and George, my boss, at the time said to me, "Shaara, this is the time to double down on our talent investments." His comment has stuck with me all these years. And, he was absolutely right, and counter culture to all the other businesses that were slashing jobs. The way we invested and treated our employees, when times were tough, were true tests of our beliefs and talk about culture and a people first mentality. 

Almost every client we've talked to is in the midst of pivoting and adapting their business strategy. And they are neck-deep in business continuity execution. Yet, I keep coming back to George's comments: "now is the time to double down on our people investment." And it provokes the question, "What story do you want to tell about how your business responded to this historical event?" So, as I think about doubling down, here are some considerations to weave into your post-recovery strategy.  
Talent Decisions  
I suspect that employers, many of whom have shed staff to reduce costs, will maintain lean organizations for some time.  As I've noted before we were already seeing companies manage a blend of employees, consultants, contractors and other gig workers.  We will continue to see AI, robots and machines integrate further into the workforce. CHROs, who have already been front and center during this crisis, will continue to play a pivotal role in assessing whether the right people were let go and whether the decision processes used were the right ones for the future. We are already starting to see gaps emerge in talent and succession plans, and this will be exacerbated as we learn to live in our new normal.  We will have hiring surges again and ensuring that we manage these new hires effectively will be key in a post-pandemic world. Using a data driven approach, such as the Predictive Index's talent optimization framework and tools for assessing, aligning and coaching talent will be key.  
Health Care and Benefits 
This pandemic has further showcased the fragility and inequality of our health care system. In particular, the mental health – of our workers and their kids – our future workforce, will also be a huge issue. I've been reading a ton of articles that point to the PTSD like symptoms we will all have as a result of living through this pandemic. We don't know what the long term impacts will be, but I think this will have a large impact on destigmatizing mental health needs, and will further raise the urgency for companies and health care plans to more broadly cover these issues.  Employees will demand, that their employers and government take care of them. Because health care isn't just a problem that belongs to you or me – it belongs to everyone. Companies and government will have to come together to solve this.  
Office Space and Remote Work  
I can see real estate footprints shrinking but not going away entirely – at the end of the day, people feel more connected to work when they are in the office. Funnily enough, we've had clients report that productivity is through the roof and other clients report that their staff realize that a full work from home situation isn't all upside. Not everyone has the home office set up that is conducive to long term WFH. What has changed is the resistance to it, and I think that will pave the way for more creativity in measuring performance through outcomes.  There have been other related benefits from this mandated work from home.  We've amped up employee communications. Companies are bringing together their whole staff. Weekly. Some daily. Leaders are sharing what they know, and what they don't know. And, hopefully we're learning good virtual meeting etiquette that will stick.  
A More Caring World 
For the last several weeks we've all been human. We haven't just looked at each other as boss and employee or client and consultant. Since we've had this unique window into people's personal lives and homes – we've all had Zoom meetings crashed by kids, dogs, cats – there's been a sense of normalcy about it all. As a result, we will be much more connected and concerned about people from an emotional perspective. Finally, managers may realize that the most important part of their job is to take care of their people. Our clients have shared cool things they've been doing for their staff – whether it's sending weekly snack packages or a monthly stipend to offset home office decorations and equipment or offering free access to meditation apps. We've also all benefited from a nationwide "slowing down." One of the benefits of being at home all the time is that we have more time with our families cooking, talking, connecting. Perhaps this taste of "life" will keep us from returning to the hamster wheel we sometimes feel we are on.   
Tolerance 
As someone who grew up in four different countries, dare I hope that we are learning to be more inclusive, understanding and tolerant about people's work styles and needs?  Can I hope that we are recognizing that not everyone lives our life? Do we now see that the young woman who rushes out at 5pm wasn't going to her kickboxing class, but rather home to take care of her Nana? Will we be more tolerant because we've firsthand seen the challenges of a single mom or dad juggling work, parent duties, home schooling, and so on? I do believe that this will really change our view on building organization cultures where everyone feels like they can belong and contribute their best.  
We are all charged with shaping the future in response to this crisis. Whether you're saving or spending, suffering or thriving, you have an impact on the outcome. Many of the changes may be lasting. But with perseverance and strategy, we can begin to build a more inclusive and innovative future than ever before. So, what story do you want to tell about how your business responded to this historical event? 
Shaara Roman is founder and managing director of The Silverene Group, a culture consultancy that helps companies align their people programs with business goals.